Approval Granted for New Unnamed North Oshawa Public School
Posted On Friday November 06, 2020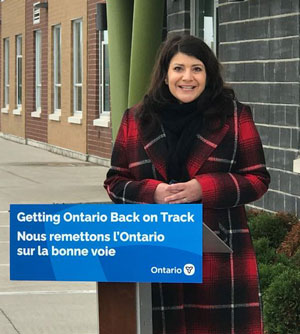 The Durham District School Board (DDSB) is pleased to announce that funding approval has been received by the Ministry of Education for a new elementary school with child care spaces in North Oshawa. This approval will provide space for 536 students and include 4 Kindergarten rooms, 19 classrooms, 2 Special Education rooms, and a 4-room child care centre to help address the growth pressures the DDSB is experiencing.
The Board would like to recognize the Ministry of Education's role in funding the New Unnamed North Oshawa Public School scheduled for completion in September 2023.
The new Unnamed North Oshawa Public School will be located north of Conlin Road and west of Simcoe Street on Windfields Farm Drive West.
"The approval of this new school is good news for families in Oshawa and will help address the growth pressures that we are experiencing. I look forward to seeing it open its doors to the current and future elementary students expected to attend and go onto secondary school," said Michael Barrett, DDSB Trustee, Oshawa.
"The DDSB is thankful to the Ministry of Education for approving this new school," said Darlene Forbes, DDSB Trustee, Oshawa. "I look forward to our continued engagement with the Government of Ontario in order to ensure the educational needs of families in Oshawa are well served."